A boutique salon for all your hair and aesthetics needs! Owned by Mazal, a hairstylist and wig specialist having over 35 years of experience. At Hair a la Mode we take care of your needs! Our knowledgeable assistants and staff give exceptional service to our customers at a reasonable price. We offer all services for hair and wigs. As well, Mazal can custom make  for you any hairpiece upon request, to suit your needs.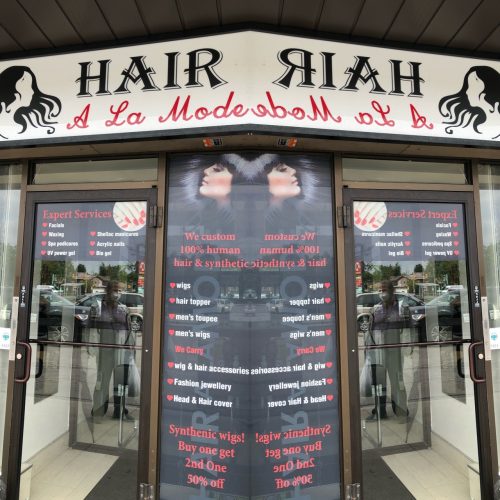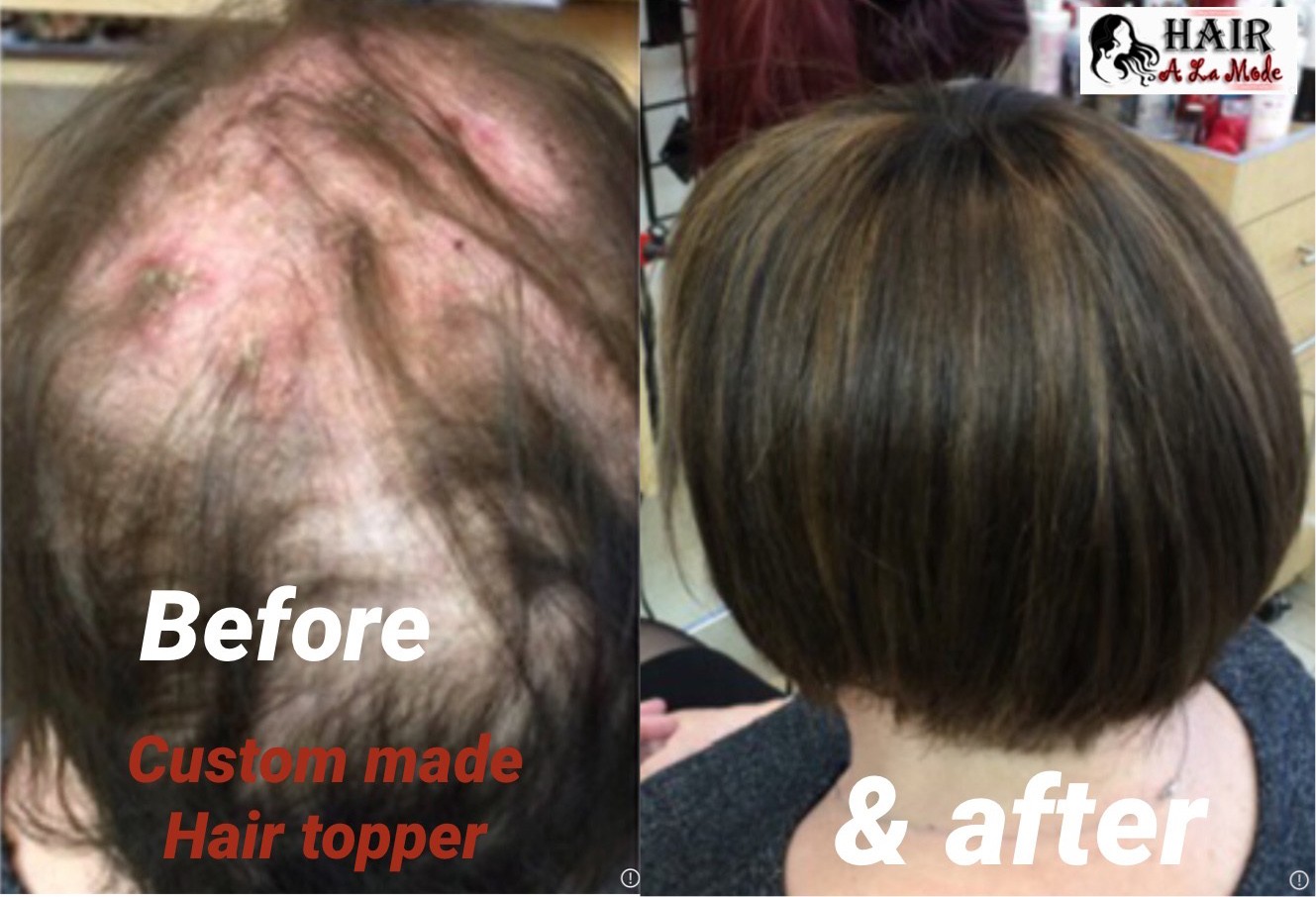 We have a wide range of clients who suffer from alopecia or are in need of wigs due to chemotherapy, fine hair or just for beauty. We guarantee total satisfaction and total confidentiality. A private room is available as well as a free consultation, no obligation at the salon, via phone or video chat. We are very sensitive to our clients needs and try our best to make them happy, beautiful, comfortable and confidence. We offer a free pick up and drop off wig service and we ship all our product and hairpieces all over Canada and US.
Our boutique salon has a variety of hair products, hair accessories, wig accessories, custom made hair and headcover, fashionable custom made face masks, custom made hair extensions, wigs, hair topper, men's toupee ponytails and more…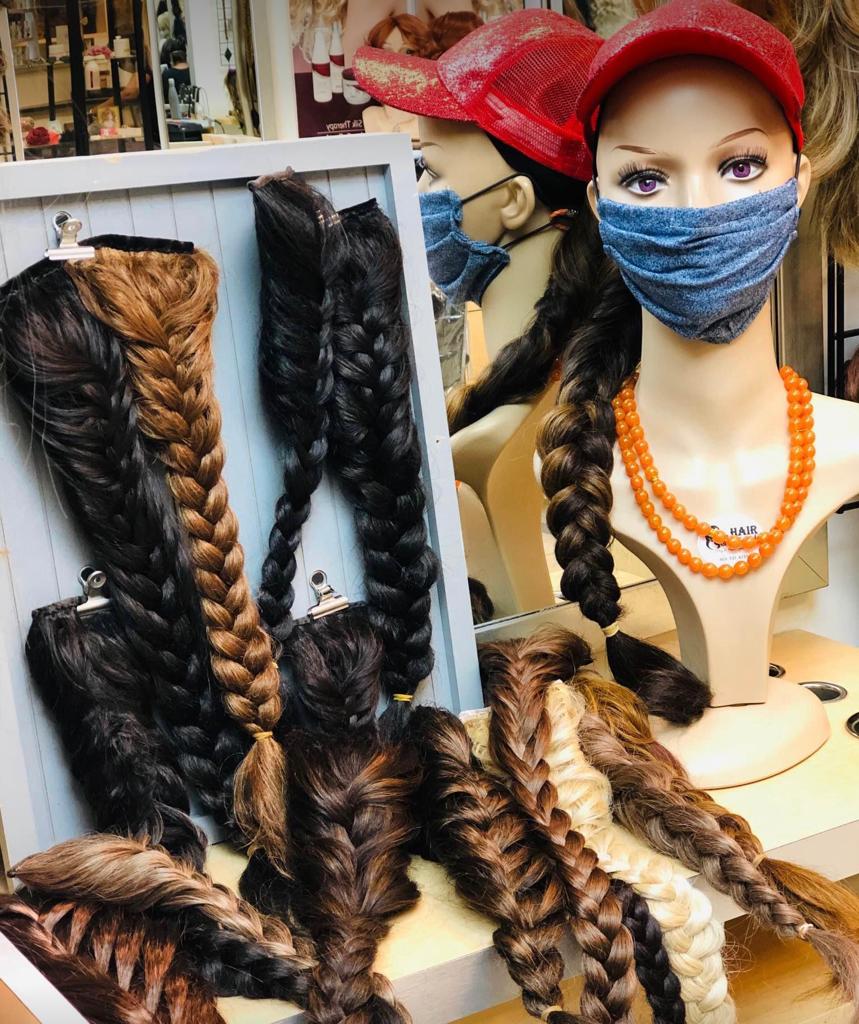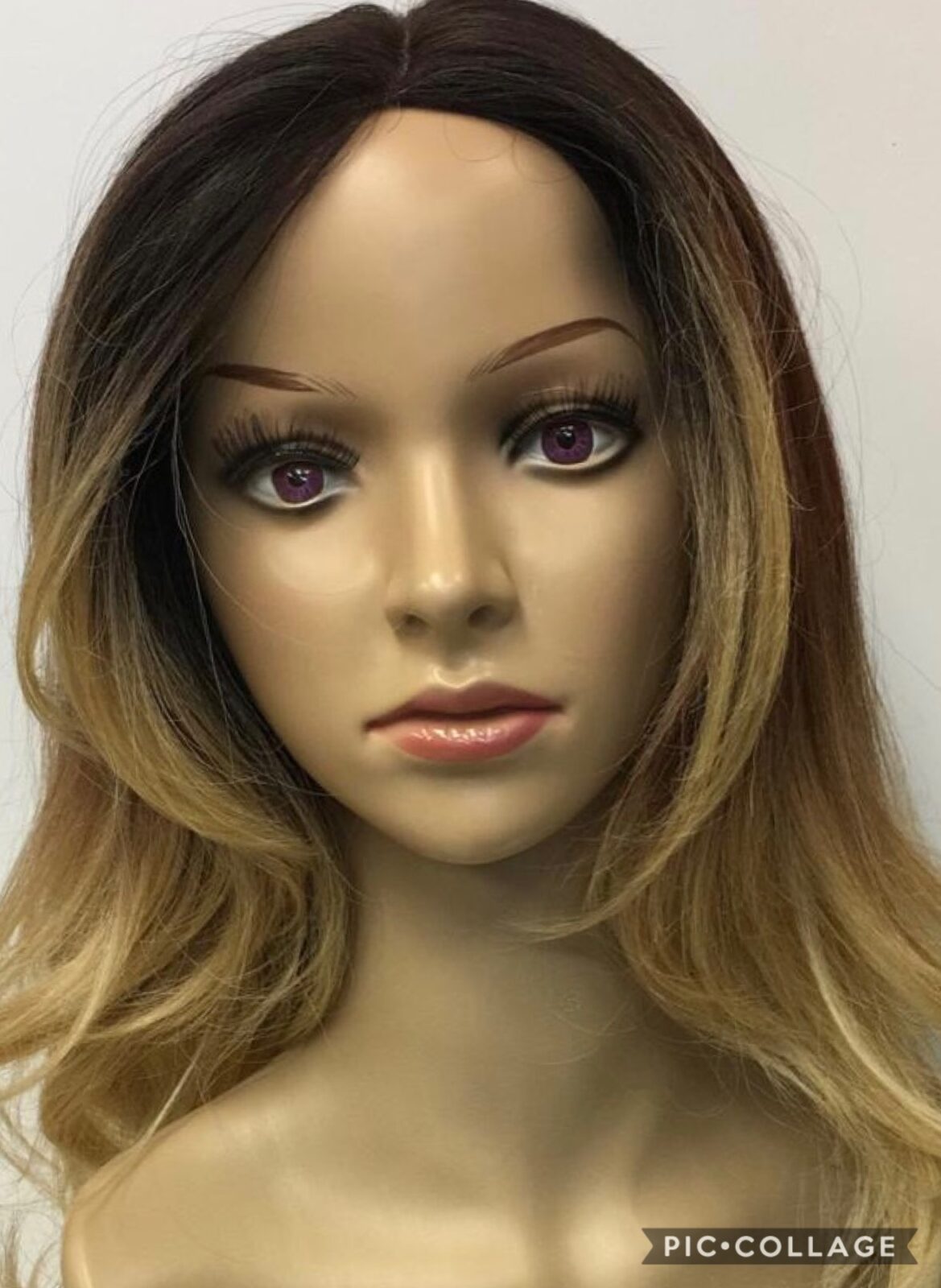 My name is Mazal Pilo. I was born in Israel and I am a hairstylist for over 35 years now. My passion for hairstyling had started at the age of 14. I opened my very first salon at 19. I named the salon after my eldest daughter, Shiran. My salon was successful and I had regulars on a weekly basis as well as brides and up dos for special occasions. In 1996 I got immigrated to Canada. I continued my passion and was excited to start a new adventure until finally I bought the salon I was working at when I first arrived. I feel so blessed to have a place of my own to express my creativity through hair design, building and creating new innovative hair pieces, wig techniques and color and services on hair and wigs. The idea of making others happy and confident by creating something from nothing has always been a goal of mine. I feel accomplished when creating all beautiful things well made. I have learned so much from all my experience and continue to learn new techniques and apply daily.
Come and visit us for an experience you will not forget! Call us or you can do video chat with our or find us on social media Facebook, Instagram and Twitter, @hairalamode.
Shipping all over Canada and United States
Looking forward to see you all KEEP SAFE.